The "UP and Comers" Program
The players selected to the program following tryouts will play a half ice 4 on 4 hockey game each Sunday. Each ice time is one hour and fifteen minutes long.
As we identify more top level players in the 2013 age group we will then move to two half ice games (one at each end of the rink) and the games will be 4 on 4.
This program is a compliment to minor hockey and allows for kids in the 2013 age group to play games with other terrific hockey players throughout the fall and winter.
The game times typically work around the minor hockey schedule and we offer the same game time and same location each week.
Players receive coaching and encouragement from two HPL Directors on the bench each week. There is a ref on the ice dealing with whistles, penalties, face offs, etc.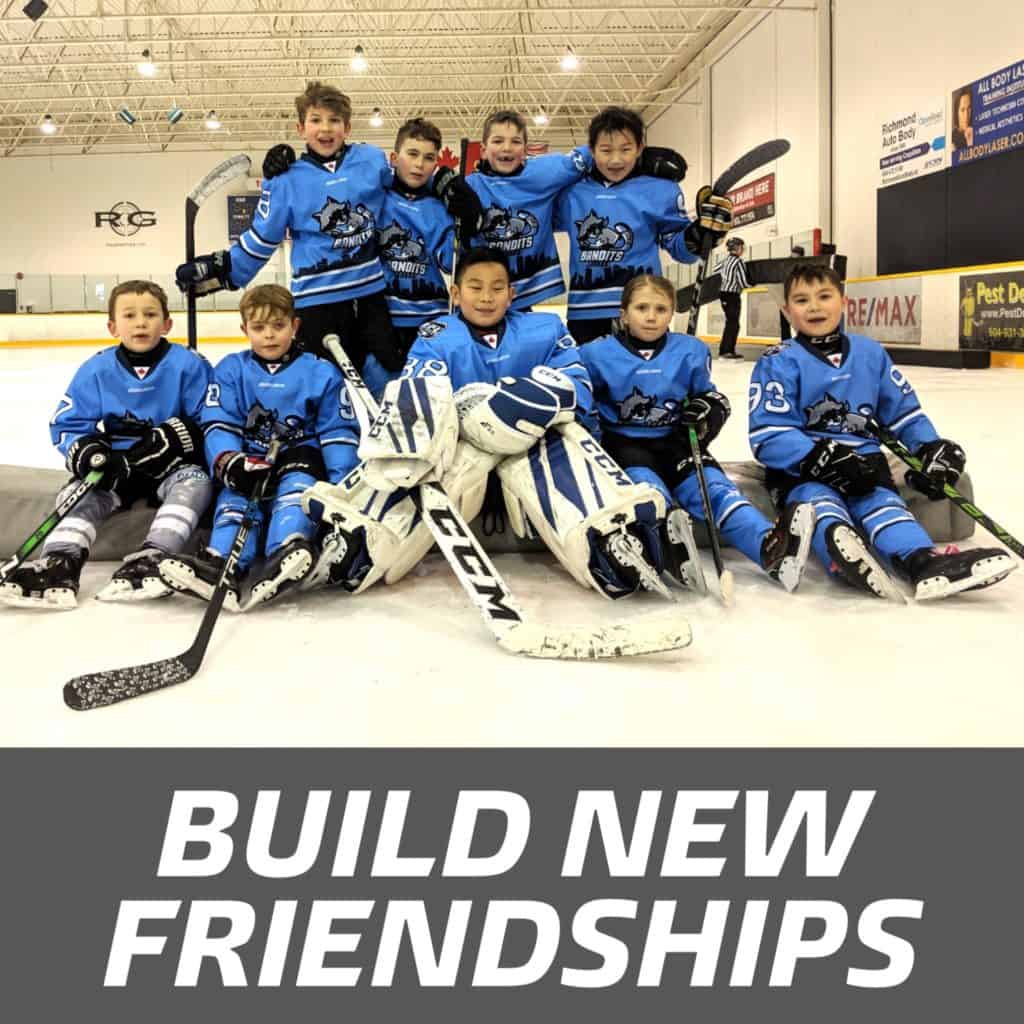 So what is HPL?
HPL is a collection of the top spring hockey programs and coaches working towards providing better development opportunities for kids in and around the Greater Vancouver Area.
The Winter Level Development program runs from September through to March. As the players get older they receive more ice and more training to compliment their winter hockey experiences.
For the 2013 birth year our program is all about getting kids on the ice with other high level players and goalies. Players will grow new friendships with hockey players spread out from around the lower mainland. They will be put in and environment that will encourage them to compete for and share the puck every shift. They will be able to develop at an accelerated pace being on the ice with a collection of high performance hockey players and coaches.
Players will receive a game uniform the first weekend of HPL. That is their uniform to keep. There will also be team and individual photos for the 2013 age group at no additional cost to families.
The 2013 birth year will also have a party before the holiday break for all the kids in the program. There will be no hockey over Thanksgiving and Family Day weekend for the 2013 age group.